NdW 08|17: Springbank Local Barley, Octomore OBA, Deanston 40yo, SMWS
Diese Woche sind nicht viele, aber doch einige sehr interessante Abfüllungen angekündigt und auch schon ausverkauft worden. Auf dem deutschen Markt im Anmarsch ist der Sprinbank 11yo Local Barley. Bruichladdich kommt mit einem Octomore aus der Hexenküche (Black Art) – OBA. Deanston mit einem 40yo. Und die SMWS veröffentlicht bereits sechs Flaschen aus dem März Release.
Springbank, 11yo, Local Barley, 53.1%, 9.000 Flaschen weltweit, ca. 106.- EUR
Bruichladdich, Octomore, "OBA Concept", 3.000 Flaschen, 0.5l, ca. 95.- GBP für DE
Deanston, 40yo, 45.6%, ncf, 480 Flaschen, RRP 1.000.- GBP
SMWS, März Pre-Release (6 Flaschen)
ncf = no chill-filtration (keine Kältefiltration)
Weitere Informationen / Tasting Notes
Springbank
Aus der Mitteilung an die Society Mitglieder: "Our 2nd release of the Springbank Local Barley series uses barley from Aros Farm near Machrihanish airport, with the Barley type being the historical Bere Barley and bottled as an 11Y/O at 53.1%. We used 13 tonnes of Barley across 4 hectares. So after 11 years in 26 Bourbon casks there are now approximately 9,000 bottles available worldwide."
Nose: Freshly baked bread with sweet notes of sun dried bananas to contrast with the salted caramel topping
Taste: The promise given in the nose delivers, a lovely creaminess and sweetness of grapes, custard, honeycomb and marshmallow.
Finish: There's a nutty quality about this, almonds, hazelnuts and walnuts as wellness an air of indulgence, rich and buttery with an elegant finish that keeps on giving.
Aber noch spannender als diese Abfüllung ist das Statement, das Springbank zu dieser hochpreisigen vermutlichen "Hype-Flasche" abgegeben hat:
"We are aware of the likely high demand for this product, driven by what we hope is the quality and desirability of the whisky itself. However, we are aware of the secondary demand for these bottles amongst whisky collectors and the manner in which that can drive prices up very quickly. With that in mind, we would like to make the following points:
1 The prices we have set should allow most bottles to be sold at price between £82.50 and £90.00  [Anm. fosm.de: 97-106.- EUR] with the United Kingdom, or an approximate equivalent of that in export markets. We do not set Recommended Retail Prices (RRPs) and leave it up to each retailer to set their own prices as they see fit.
2 We acknowledge that pricing upwards of £80 may be seen as expensive for an 11yo whisky.
3 Due to the success and popularity of the previous Local Barley, we feel we could have set our pricing much higher for this release if we were purely concerned about maximising profit. However, we decided to sell the whisky at a price which will allow Springbank drinkers around the world to purchase a bottle, open it and enjoy the contents while at the same time making sure we as a company make a reasonable amount of money from our product.
4 There is a dramatically increased cost in producing whisky from barley grown in Kintyre compared to other parts of Scotland. This is mostly due to three factors: the cost of sourcing the barley itself is usually higher; we have to "work harder" with the barley during the malting process in order to be able to turn it into whisky; we get a lower yield from the local barley (approximately 10% fewer litres of alcohol from each tonne of barley).
5 There can be price variations from country to country due to alcohol duties, sales taxes, shipping costs and currency fluctuations, so the price band mentioned earlier could change slightly. However, with certain exceptions, these variations should not manifest themselves in retail prices massively above those stated above. If you are in one of those countries where the system for distributing and selling alcohol leads to higher prices, then if you want to take on your provincial, state or national government then we'll be on your side.
6 We have no control over other companies' profit margins and make no attempt to dictate how others should run their businesses but we do wish to emphasise that the whisky will be available around the world at reasonable prices in due course, even if not immediately due to the aforementioned shipping times.
7 We express no judgement on the practice of "flipping" (buying bottles and immediately making them available on the secondary market) other than to re-iterate that this whisky will be distributed around the world over the coming weeks, albeit in relatively low numbers in comparison to the expected demand, and at prices much closer to what we would consider reasonable than those we have already seen on some websites."
Octomore
Adam hat ein weiteres Meisterstück geschaffen. Das hoffe ich zumindest. Denn OBA steht für Octomore Black Art. Ich durfte in letzter Zeit ein paar der aktuellen Octomores probieren und auch den neuen Black Art 5.01. Das in Kombination mit > 10yo kann nur der Hammer sein. Leider nur als 0,5 Liter und auch der Preis ist gigantisch (hoch). Aber auch hier spielt der Sekundärmarkt eine Rolle (siehe Statement von Springbank) und es ist nicht nur die Webseite seit der Ankündigung zusammengebrochen, nein er wurde auch recht schnell ausverkauft.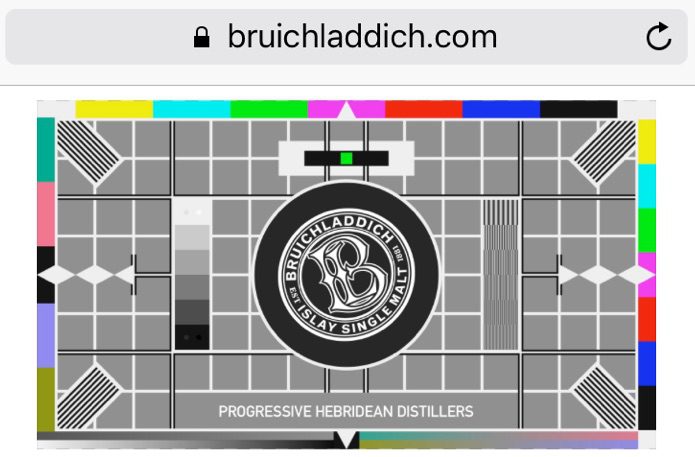 Hier könnt Ihr von Adam mehr über seinen neuen OBA erfahren:
NOSE: The dark dried fruit and bitter chocolate combination on the nose is followed by an explosion on the palate.
PALATE: Dry peat smoke, spicy ginger, liquorice, then tea leaves and moist tobacco. Apricot and sea salt wrapped in a blanket of salty, smoky dried fruit.
MOOD: This whisky has deep, dark depths to discover. The complexity holds everything together, tightly bound and secret. A combination of the rarest spirit and casks we have.
FINISH: The finish is desperately long, the lingering flavours will twist and turn as they compete for the final word from this outrageous dram.
Deanston
Aus der Pressemitteilung: "Handcrafted using the best Scottish ingredients, Deanston 40 Year Old (45.6% ABV) is unchill filtered for an authentic and natural taste. The spirit has been stored in whisky refill casks before spending the last 10 years of its maturation in Oloroso sherry butts.
Light amber in colour, it has Deanston's distinctive notes of rich honey, which is balanced with tropical fruit, rich oak, sweet malt, vanilla fudge and a delicate hint of dried fruit. On the palate, the single malt boasts a mouth filling sweetness of pear, apples and sweet malt with a lingering honey finish."
Colour:  Light Amber Gold
Nose:  Deanston's distinctive notes of rich honey balanced with tropical fruit, rich oak, sweet malt, vanilla fudge, and a very delicate hint of dried fruit.
Palate:  Mouth filling sweetness, notes of rich heather honey, pear, apples, ripe fruit,  sweet malt,  and creamy vanilla fudge,  with hints of citrus and rich oak.
Finish:  Long lingering sweet honey and fruit finale.
Die 1.000.- GBP sind für einen 40-jährigen bei den heutigen Preisen eher günstig aber weit entfernt von meinem Preisbudget für einen Whisky, den ich trinken möchte. Auf Ihr Spekulanten!
SMWS
1.203 Promotes optimism, 19yo, 192 Flaschen, 53,4%, 77,90 GBP – Glenfarclas
(New Bottle) The nose was sweet and nutty – marrons glacés, hazelnut toffee, sherry trifle, sugar-sprinkled buns, Jamaica cake and hints of tobacco. The palate was nicely balanced – Wagon Wheels, manuka, Madeira cake and chocolate-coated Brazils providing the sweetness and chilli, ginger, liquorice, teriyaki glaze and charred oak offering spicy tingles. With water, the nose gave us polished wood, orange blossom and walnuts sprinkled on carrot cake – we found our general optimism increasing. The palate was rounded and pleasing – wood, tobacco and spice perfectly balanced against caramel and toffee biscuit sweetness. After 19 years in ex-bourbon wood, we moved this into virgin oak.
Virgin oak hogshead, heavy toast/medium char, Jahrgang: 1997 | Region: Speyside Spey
10.108 Yin and Yang, 9yo, 282 Flaschen, 60,4%, 61,00 GBP – Bunnahabhain
(New Bottle) The nose wafts drifting bonfire smoke, a 1960's night-watchman's billy can of tea, singed heather, smoked almonds, prawn tempura and barbecued pulled pork. The palate is a yin and yang of sweet and smoke – Tunnock's Caramel Log, Toffifee and dark chocolate, with dry peat smoke, coastal air, lavender oil, tobacco leaf, ash and embers. The reduced nose gets wintergreen muscle rub, first aid boxes, root beer and Arbroath smokies. On the palate, water tames the smoke somewhat – sweet chilli, cigar smoke, rock-pools and carbolic. After 9 years in ex-bourbon wood we transferred this into a virgin oak hogshead.
Virgin oak hogshead, heavy toast/medium char, Jahrgang: 2006 | Region: Islay
37.86 Juicy and delightful, 16yo, 270 Flaschen, 57,3%, 59,50 GBP – Cragganmore
(New Bottle) The nose is sweetly perfumed (honey, flowers, crème brûlée, sherbet straws) with subtle orange – we also detected putty, wax and dusty oak. The palate holds great textures and wonderful flavours – the sweetness of chocolate, fly cemeteries and Eccles cakes, orange and lime sharpness and delicious spices (ginger, cardamom, clove); some wood embers and drying leather haunt the finish. The reduced nose has old-fashioned floral perfumes, Battenberg cake and orange and lemon jelly slices. The palate is juicy and delightful – sweetly citric, with amoretti biscuits and soft cinnamon. After 15 years in ex-bourbon wood we transferred this to a virgin oak hogshead.
Virgin oak hogshead, heavy toast/medium char, Jahrgang: 2000 | Region: Speyside Spey
35.183 A polar bear's birthday cake, 14yo, 186 Flaschen, 57,4%, 54,20 GBP – Glen Moray
(New Bottle) All a polar bears favourite things such as digestive biscuits as a base then dried papaya, watermelon candies, marshmallow for topping and of course lots and lots of ice cream. Firstly mint choc chip ice cream and then creamy vanilla, layered on top of gooseberry fool and apple pie with custard. To keep colds and flu at bay polar bears like plenty of cherry tunes and honey and lemon cough sweets on their birthday cakes, mixed with sugared cinnamon, chocolate orange and poached pears. To keep things cool polar bears love fresh menthol and crunchy pencil shavings sprinkled on juicy kiwi.
1st fill barrel, Jahrgang: 2001 | Region: Speyside Lossie
44.76 Laid-Back Indulgence, 14yo, 240 Flaschen, 57,5%, 54,80 GBP – Craigellachie
(New Bottle) A warm, sweet and fruity aroma, like apricots simmering in aromatic syrup made from white wine, vanilla and honey as well as tangerine raspberry muffins fresh out of the oven, left us all wanting to try this as quickly as possible. Mhh!- toasted brioche with caramelised pears and ginger syrup accompanied by marron glace. With water, chocolate glazed petit fours and sugar roasted almonds while on the palate, pleasingly warming and tingly like a glass of aged red Pineau des Charantes. Thirteen years in an ex-bourbon hogshead, finished in a virgin oak hogshead with a heavy toast and a medium char.
Virgin oak hogshead, heavy toast/medium char, Jahrgang: 2002 | Region: Speyside Spey
46.51 A tapestry of flavour, 23yo, 258 Flaschen, 54,4%, 96,00 GBP – Glenlossie
(New Bottle) An elaborate tapestry of flavour threading its way through dry vermouth, rose hip tea, wheat fields and thyme before developing sweeter strands of fresh pineapple, plum flan, Turkish delight and chocolate chip cookies. The texture was viscous like cough syrup and sticky flapjack, entwining waxy lemon skin, sweet tobacco leaf, black forest gateau, agave syrup and herb liqueur. Completing the picture were sundried tomatoes, fennel, sunflower seeds, refreshing herbal tea and new pine flooring. After spending 23 years in an ex-Bourbon hogshead, this was transferred into a virgin oak hogshead for the remainder of its maturation.
Virgin oak hogshead, heavy toast/medium char, Jahrgang: 1992 | Region: Speyside Lossie