PR: Clynelish wiedereröffnet – Highland Home of Johnnie Walker – mit Clynelish 16yo Four Corners
Nach Glenkinchie hat nun auch die zweite Destillerie als "Highland Home of Johnnie Walker" nach Renovierung wiedereröffnet: Clynelish. Ich habe mich hier 2019 umgeschaut und erste Vorbereitungsarbeiten mitbekommen. Jetzt ist es endlich soweit und die Destillerie erstrahlt in neuem Glanz. Dazu gibt es den Four Corners of Scotland Clynelish 16yo als zweite Abfüllung der Serie.
Im Überblick – Clynelish: Highland Home of Johnnie Walker
Einige Planzeichnungen und Skizzen findest Du in meinem Beitrag Destillerietour bei Clynelish mit Schokolade mit vielen Bildern aus der Produktion. Verändert hat sich vor allem das Besucherzentrum. Hier wurde eine zusätzliche Etage mit großer Glasfront eingebaut. Sehr modern und ansprechend. Ich freue mich schon auf meinen nächsten Besuch.
Über die Wiedereröffnung von Glenkinchie habe ich im Oktober berichtet (auch schon wieder ein paar Monate her): Glenkinchie – Lowland Home of Johnnie Walker – eröffnet erstes neue Visitor Center und zur ersten Abfüllung kurz darauf: Sonderabfüllung Glenkinchie 16yo – Distillery Only.
Am Freitag, 30.04.2021, 19:00 Uhr (unserer Zeit) wird es bei Facebook eine Ausstrahlung geben: #UnleashClynelish – the Highland Home of Johnnie Walker
Four Corners of Scotland Clynelish 16yo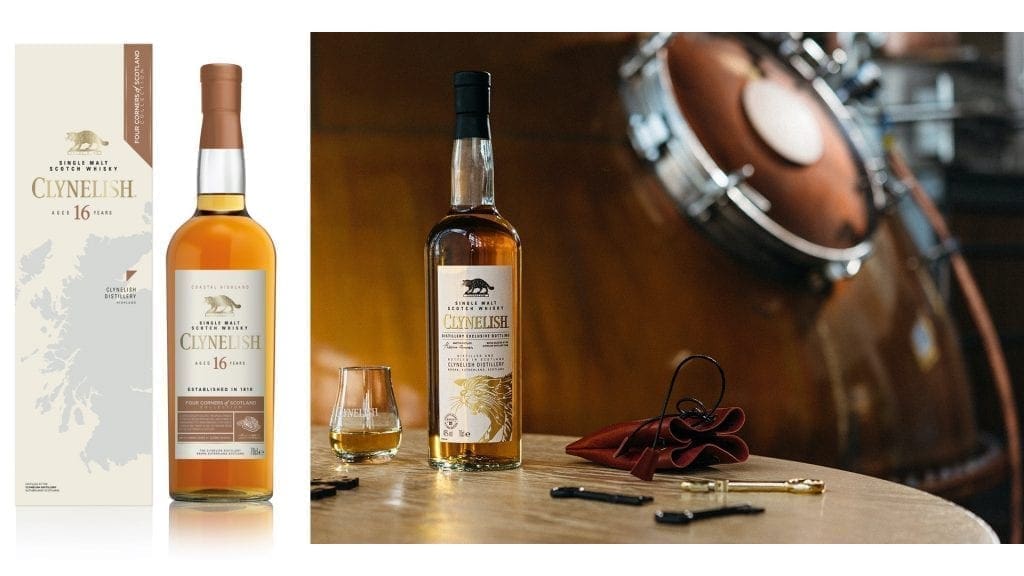 Von der zweiten Abfüllung in der Four Corners of Scotland collection wird es dieses Mal auch einige Flaschen Online geben:
Four Corners of Scotland Clynelish 16yo, 3.000 Flaschen, Distillery Only, 50.6%, RRP 195.- GBP
Ich bin großer Clynelish Fan aber das ist ein stolzer Preis! Der Glenkinchie kam ebenfalls als 16yo mit derselben Alkoholstärke für 150.- GBP noch etwas günstiger heraus.
Offizielle Tasting Notes
A rich, smooth yet understated malt with quiet authority, the Four Corners of Scotland Clynelish expression has a mild nose with waxy top notes of a well-rubbed waxed cotton jacket. The texture is silky-smooth, and the taste is sweet, its richness balanced by a delicious light acidity. This fine expression of Clynelish carries the waxy distillery character throughout the finish.
(Pressemitteilung, Clynelish)
RENOVATION TRANFORMS HIGHLAND HOME OF JOHNNIE WALKER INTO WORLD-CLASS ATTRACTION
New distillery experience at Clynelish set to attract visitors from across the globe
28th APRIL 2021: Following a complete reimagining, Clynelish Distillery, the newly named 'Highland Home of Johnnie Walker', has opened its doors, welcoming people from across the UK, and when safe, from across the globe, to this new world-class visitor experience.
After undergoing a major revamp as part of Diageo's £185 million investment into the transformation of its Scotch whisky visitor experiences, the Clynelish opening celebrates the return of whisky tourism after long-term industry wide closures.
Located on Scotland's North Coast 500 route through the world famous Highlands, Clynelish invites visitors to explore its famous mysterious hidden spirit at its renovated visitor centre with an interactive story room, modern retail space, and new terrace bar overlooking Brora's rolling hills, allowing customers to enjoy the Highland's iconic scenery with a Scotch highball or dram in hand.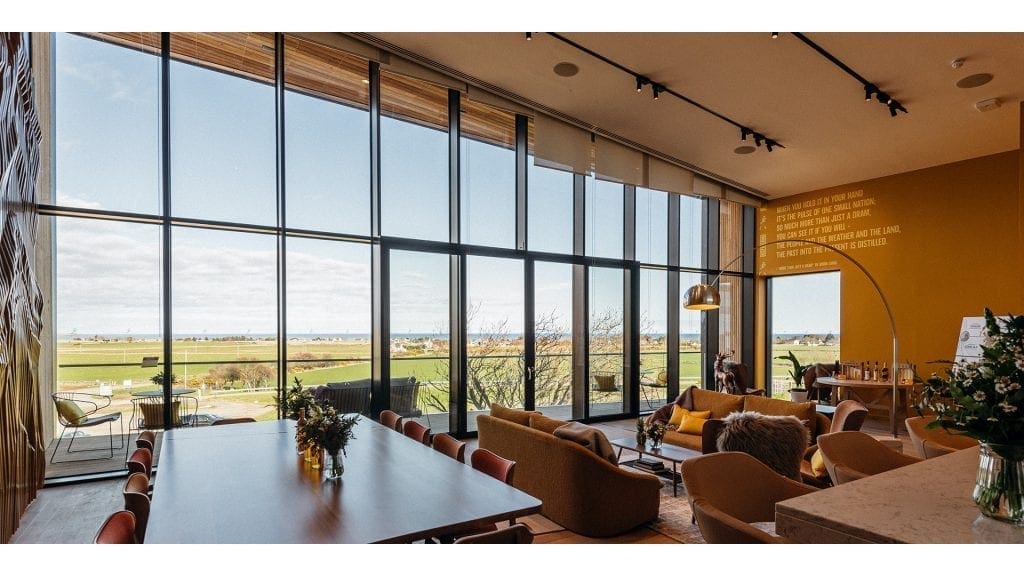 Guests will be able to embark on a visitor experience which completely reimagines the traditional whisky tour and not only brings together the story of the distillery and spirit, but that of the local Scottish community and its contribution to the Johnnie Walker journey, through a world-beating multi-sensory, interactive experience.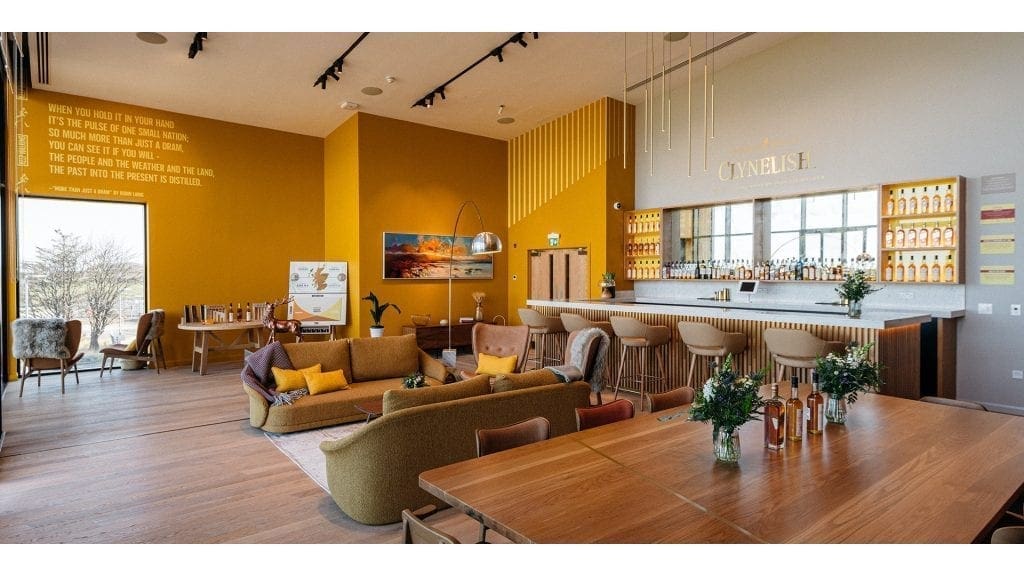 With secret rooms and hidden keys, each visitor will help unlock Clynelish's unique story as they make their way through the attraction – learning about the history of Scotch whisky as they experience the story of Clynelish and Johnnie Walker.
Announcing the opening of Clynelish, Barbara Smith, Managing Director of Diageo's Scottish Brand Homes, says: "We are delighted to be able to open the doors to Clynelish and celebrate the return of whisky tourism as we begin our phased return to life pre-covid. We have always had an international audience and it will be incredibly exciting to see people from all over the world walking through our doors once again, when global travel permits and it's safe to do so. Clynelish has always had an air of mystery. Its flavour is completely unexpected, with tropical notes, citrus and the unmistakable waxy finish. It is not what you'd expect from a Highland distillery and the new visitor experience will take people on a journey of exploration and discovery. We can guarantee that Clynelish won't disappoint. We know that visitors and locals will be blown away by the distillery – by a visitor experience that is unlike any other."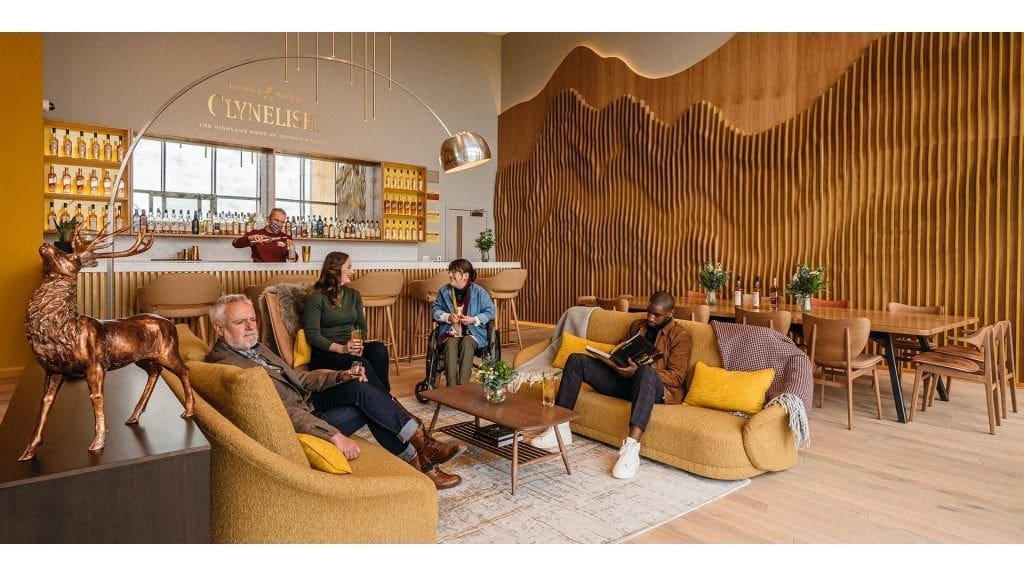 Diageo has also worked with Euan's Guide, the disabled access charity used by thousands of disabled people to review, share and discover accessible places to visit, as part of the Clynelish redevelopment to make the brand home more accessible for visitors. The improvements include the introduction of dedicated parking bays, improved signage and a new lift installed in the visitor centre.
The distillery also reopens as a modern and sustainable visitor attraction and the latest Diageo distillery, alongside Lagavulin, Blair Athol, Oban, Glenkinchie, Brora and Royal Lochnagar, to receive a Gold Standard Green Tourism award.
Clynelish is the second of the Four Corners of Johnnie Walker – which are the single malt distilleries that contribute to the world's number one Scotch whisky – to be transformed in a £185million investment in Scottish whisky tourism by owners Diageo, following the opening of Glenkinchie in October last year. The project will also see its upgraded sister Speyside distillery, Cardhu, reopen next month as well as the much-anticipated opening of the new Johnnie Walker Princes Street whisky visitor experience in Edinburgh this summer (2021).
For more information and to book a tour at Clynelish Distillery, please visit https://www.malts.com/en-row/distilleries/clynelish